Carry-on confusion? 10 surprising things you can bring into the aircraft cabin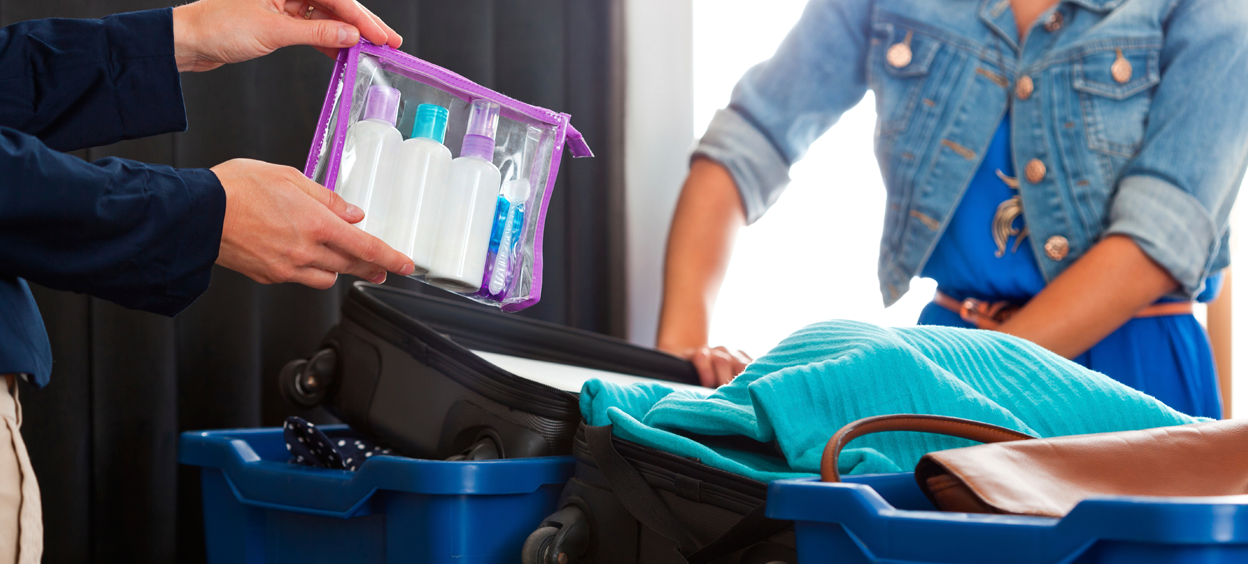 With airlines frequently changing fees and weight restrictions for checked baggage, more and more Canadian travellers are trying to take everything they need in their carry-on. But the rules can be difficult to keep track of, and differences between airlines only add to the confusion. That's why we've compiled this handy, up-to-the-minute list to help you pack smarter and breeze through security screening. Of course, it's always a good idea to double-check your carrier's rules with the information provided by the Canadian Air Transport Security Authority (CATSA) below. And remember, rules governing flights originating outside of Canada may vary.   
Disposable razors
As long as the razor is encased in a plastic or metal holder, it can go in your carry-on. This means standard disposable razors from the drugstore are fine. But loose blades, removable blades and straight razors—anything not in a holder—will get nixed.
Lighters
Whether you're planning to enjoy a campfire, travel candle or cigar at your destination, carrying a light is all right. One disposable lighter (e.g., a non-refillable, BIC-type) or one non-torch lighter (e.g., a Zippo) is permitted per traveller. Blue-flame lighters, cigar lighters and torch lighters are not permitted. Interestingly, e-cigarette devices and accessories are permitted in carry-ons but not checked baggage (liquids used in these devices are subject to 100 ml volume restrictions). One book of safety matches per traveller is also allowed.
Nail clippers 
Looking for a mid-flight manicure? Nail clippers, nail-trimming scissors and cuticle cutters are totally fine in your carry-on bag. But if the blades are over 6 cm in length, they will need to be packed inside your checked luggage (this same rule applies to small tools such as calipers and drill bits). Tweezers under 6 cm are permitted, too.
Corkscrews 
Some of us like to travel prepared for fine wine, anytime. And you can, too—corkscrews are allowed in your carry-on, provided they're blade-free.
Skates
Maybe you're planning a visit to Ottawa's Rideau Canal this winter, or one of our country's many pristine ponds for a little skating. If so, stash your ice skates in your carry-on. They are allowed.   
Fishing rods
Goin' fishin'? You can take your rod on board as long as it's hook-free. Fishing rods or poles with hooks or tackle must be checked.
Darts
Surprisingly, game darts under 6 cm in length can be carried on. If you use darts with steel points longer than 6 cm, those can only come along in checked baggage. Lawn darts measuring 6 cm and under are also permitted.
Food
There are no volume restrictions for cookies, chips, crackers, vegetables, fruit, hard cheeses, nuts, cakes or meats. Tote as many of these items as you can fit in your carry-on. Food items classified as liquid—e.g., yogurt, pudding, soup, jellies, jams, and other condiments—can also be carried on, but they are subject to volume restrictions (they must be 100 ml or under). Milk, breast milk, juice, water, baby food and baby formula in excess of 100 ml are allowed for infants (a child under two years old), but you must be actually travelling with the infant. You may also bring gel or ice packs to keep baby food cold, if necessary. On a muscle-building fitness regimen? No problem. Protein powder and supplements are also welcome in your carry-on as well.
Metal forks and spoons
Knives of any kind are a big no-no, as we all know. But did you know other utensils are just fine? If you're planning a picnic straight off the plane, feel free to bring along metal or plastic forks and spoons.
EpiPens, diabetic syringes, hypodermic needles
Syringes, hypodermic needles and EpiPens for personal medical use can be carried on, provided the needle guard is in place and you have the medication to be administered in the syringe or needle with you. Liquid medications, such as insulin, are exempted from volume restrictions (so are gel or ice packs to refrigerate the medication). Juice and gel for travellers with a diabetic condition are also permitted in excess of the 100 ml limit. It's best to declare all these items to a screening officer, and make sure everything is properly labelled, with the manufacturer's name or pharmaceutical label clearly displayed.
Type "hockey stick" and other terms into the terrific search tool at catsa.gc.ca/whatcanIbring for answers to all your carry-on questions. And check out the real-time security screening wait times widget, too, before heading to the airport. Safe travels!