Take more than your GPS on road trips
Do I really need travel insurance when I'll be out of province for a few days? I'll just be across the border for a quick shopping trip. What do I need insurance for?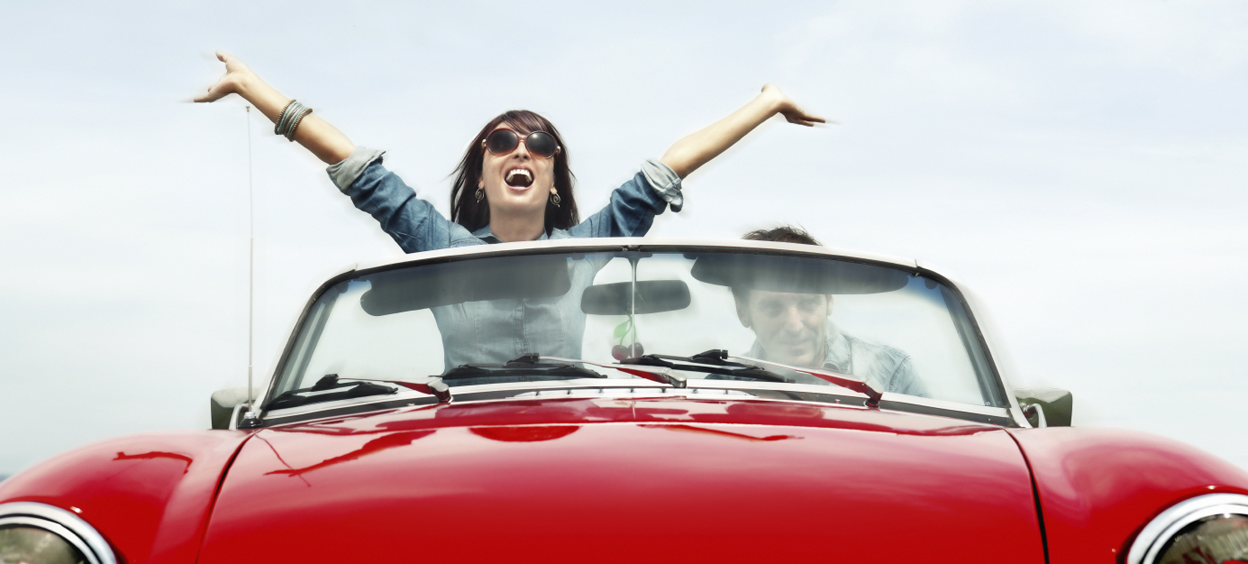 Do these questions sound familiar? In Canada, there is a growing trend in taking shorter trips, many of these by car to the US. We may still take the big, annual vacation, but many of us are also taking smaller road trips for a day here, two days there, often just within Canada, or a quick trip across the border.
In some cases, though, that shift in thinking hasn't changed how we consider protecting ourselves while on these short trips. It seems that when you take away the airplane, and shorten the duration, many travellers also forego travel insurance. That's a risky proposition.
Cross-border shopping can cost you more than duty
Growth in short car trips to the US is being driven by a number of factors, including a high Canadian dollar, the cost of airfares, and a broader trend toward shorter trips by Canadian travellers.
The recent increase in the duty-free allowance limits has no doubt fuelled increased interest in these short border hops to take advantage of lower prices in the US on just about everything. According to a 2012 Ipsos Reid study, 66% of BC residents went shopping in the US in the 12 months preceding the survey.
What many of these travellers fail to consider when planning a trip south of the border is the cost they could incur if they require medical care. The US is the most expensive country in the world in which to receive medical care and your provincial insurance plan provides very limited protection the moment you cross the border. 
Even if you have an accident within sight of the border, you will still be taken to a US hospital for care. As soon as that happens, the medical costs start mounting.
No one likes to think of a potential medical emergency when planning a trip, or hopping into the car for a spontaneous jaunt across the border, but the costs can be devastating—especially when you compare them to the relatively inexpensive cost of a travel insurance policy for a short trip.
Travel insurance not just for flying
In the first half of 2014, Canadians took 3.8 million car trips to the US*. The car is by far the preferred method of travelling to the US.
But, many travellers only associate travel insurance with plane trips, or ones that last weeks or more. That can be dangerous thinking.
While you may be less likely to lose your luggage when travelling by car (as long as you secure your roof rack), you are driving in unfamiliar territory and this increases your risk of being involved in an accident or a stolen vehicle. Even a minor accident in the US can be expensive if you or anyone in your family requires hospitalization.
Your provincial health insurance plan provides almost no protection when you are in the US. Even if you are planning a short trip to another province, your provincial plan will only cover some medical costs.
Taking many short trips? Save money, hassle on travel insurance
If you make multiple short trips out of your home province throughout the year - whether it's cross-border shopping runs, trips to a holiday property, business trips, or to visit friends and family - the last thing you want is an onerous planning regimen before every trip.
That may be why many frequent short-trip travellers don't think of travel insurance to protect themselves while they are away. As dangerous a proposition as that is, the threat of looming paperwork and cost is a powerful deterrent.
If this sounds like you, we've got great news in the form of a type of travel protection that many people don't realize exists: multi-trip annual plans. With an annual plan you can:
Save money over individual plans for each trip
Save the time and hassle of buying insurance for each individual trip
Make sure you are protected anytime you leave your home province or country, even for unplanned trips.
Annual plans cover you for all your trips of a set duration you select for 12 months. Speak to an insurance expert or explore our Product pages to learn more.
*Source: Conference Board of Canada. Outbound Canada, August 2014