Steps to prepare for your child's travel without you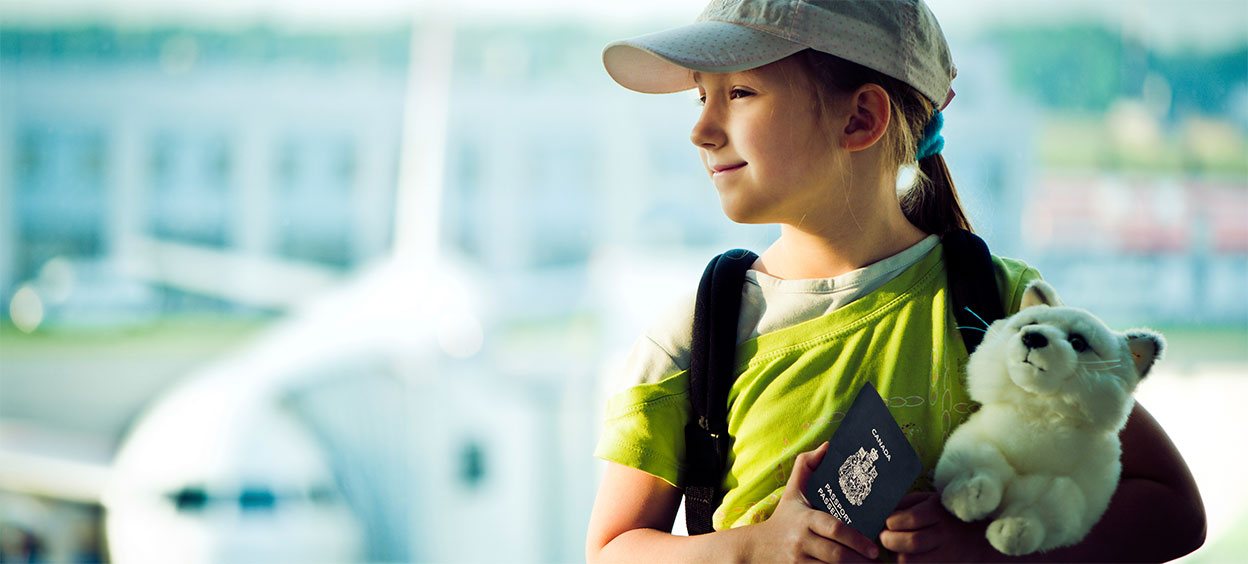 Protecting your child when they're nearby is a challenge. What do you do when they're going on a trip without you? Many children travel with only one parent each year. In fact, some children travel without either parent on a regular basis. How do you ensure they – and you – are ready?
Check government requirements
Before you start planning, take a look at Canadian and destination country requirements. Here are the basics provided by the Government of Canada:
Identification – It's always necessary to have proper identification when travelling, and this applies to your child as well. They are going to need government-issued identification to check in, even if the flight is within Canada. For travel outside of Canada, they will need a passport.
Consent letter - A template letter is available which you can customize to your child. It confirms your child has permission to travel abroad (whether travelling alone or with one parent).
Other legal documents - There may be papers such as divorce papers, custody court orders, or a death certificate (if one parent is deceased) for your child to carry as well.
Flying solo
What if your child is travelling alone (without either parent) for the first time? Even if they have an adventurous spirit, how can you help it go well? Along with the government requirements above, you'll need to check into airline rules for "unaccompanied minors". You may want to do additional research for tips on preparing your child for travel alone, too.
Research airline rules
Each airline has different rules, processes, and requirements for children travelling alone. Processes may also differ depending on airports. You'll want to find out:
The age requirements for the airline's unaccompanied minors program
Restrictions, such as health restrictions or disabilities that could disqualify your child from flying alone
The additional cost
How to reserve a seat for a child travelling alone
Procedures for checking in, security and boarding (as the airport and destination of the flight determine how far you can accompany your child)
What is required of the person meeting your child at the destination
Whether your child can pay cash for meals and snacks
What happens in the event of an overnight delay
Which flights an unaccompanied child is allowed on (for example, are connecting flights, first or last flights of the day, or flights through an airline's partner carrier eligible?)
What extra documentation will be required
It's a good idea to check out the airline options before booking the trip, so you can choose the airline that offers the best unaccompanied minors program for your child.
Find tips for preparing your child to travel alone
Your chosen airline may have good tips to help your child prepare for travel. There are also many websites with tips especially for children flying alone. Airsafe.com, Independenttraveler.com and everydaylife.com each have information to help you and your child prepare for their flight.
Most important? Give yourself as much time to prepare as possible. The documentation and flight research and reservations will take some time. And a little more time to take the steps that will calm nerves – your own or your child's – will help make sure they have good memories of the first time they fly without you.