Top things to never miss in San Francisco
by Brent Closs, Marketing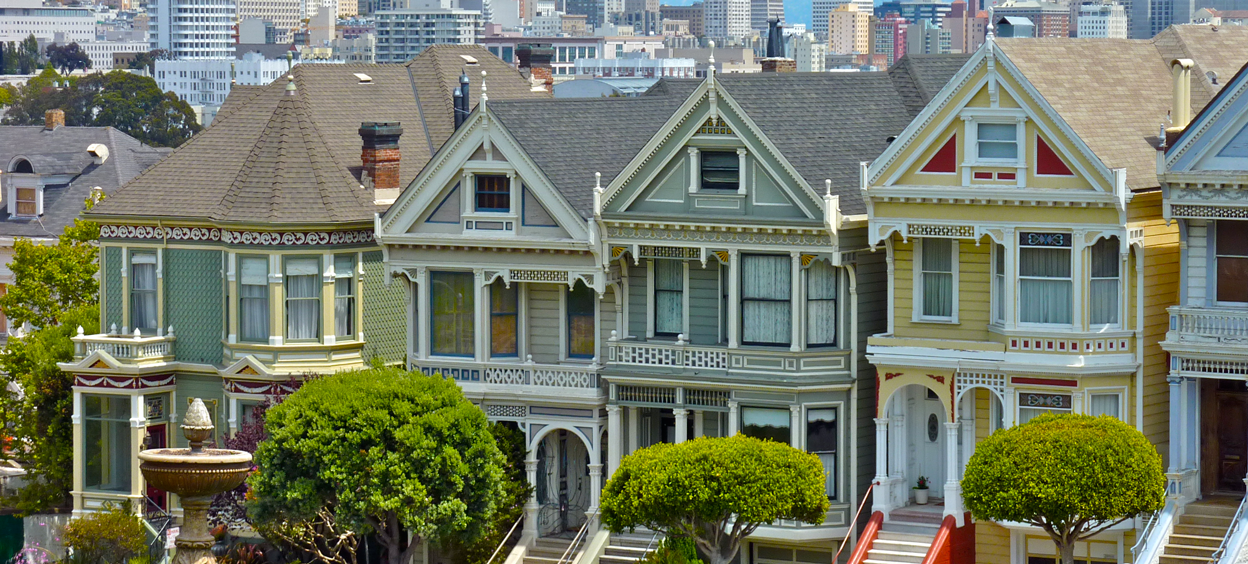 Ride the cable car
The streets of San Francisco are exactly as hilly as you imagine. But, no worries, the transportation system in San Francisco is amazing (though amazingly busy). The cable cars are synonymous with San Francisco, and you should definitely take the time to get on one.
Make it can't miss:
Buy a pass. You will be glad you did. Usable on the Cable Cars, Buses, and Streetcars you will save money, time buying tickets and give yourself the flexibility to jump on and off as you want. Even hopping on for a stop or two can save you a massive uphill walk.
Take public transit during the day. Take taxis at night. Some sections of the downtown area roll up their sidewalks at night, and it can get a little lonely waiting for the next street car or bus to come by.
Watch out for Pickpockets. Because I heard more than one streetcar driver warn us watch out for pickpockets, I offer this advice—watch out for pickpockets! 
Golden Gate Park
20% larger than New York's Central Park, Golden Gate Park is worth a full day's outing.  Housing the Academy of Sciences, The DeYoung Museum and the Conservatory of flowers, everyone in your group will find something to suit their interest.
Make it can't miss:
If you want to see sea life, skip the wharf.  If you visit the Fisherman's Wharf area first (and almost all tourists do), skip the Aquarium of the Bay and wait for a visit to the Academy of Sciences. For roughly the same price you will see an excellent display of local sea life along with other exhibits including a fantastic Earthquake exhibit (of course, it's San Francisco), complete with a simulator that will shake your fillings loose.
Bring your lunch. Walking through the park will work up an appetite, but other than hotdog carts or the restaurant in the DeYoung Gallery, there are few options. Don't cut your trip short because of a growling stomach.
Visit the Rock
No trip to San Francisco would be complete without a trip to Alcatraz. Movies, television and history books have made 'The Rock' the most famous prison in the world, but only a visit can give you a true sense of what it was like to be imprisoned there. Be warned though; do not expect to be able to buy your tickets when you get to San Francisco. During the Summer months you need to book at least 2 MONTHS in advance. I was surrounded by disappointed people looking for tickets.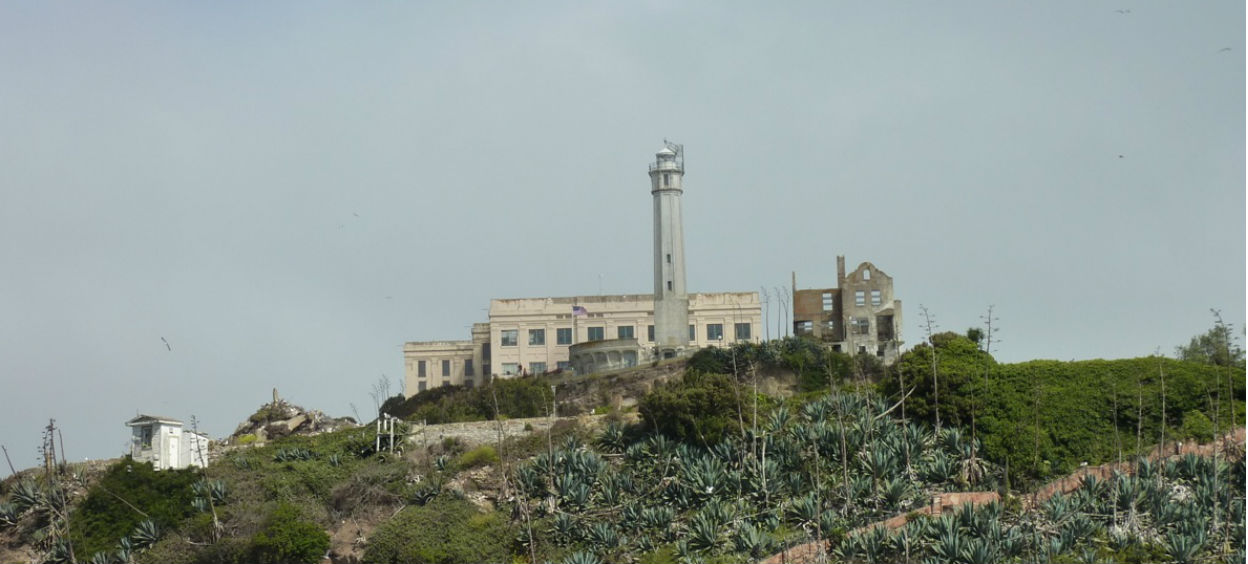 Make it can't miss:  
Buy the Angel Island/Alcatraz Combo Tour. When you buy your tickets online, pay extra and include the Angel Island visit. Dubbed the Ellis Island of the West, this island was the first time a million immigrants touched American soil. The boat that takes you there is much smaller, less crowded and gives you amazing views of Alcatraz from the seaward side.
Walk through twice. All visitors are loaned a guided audio tour headset for their visit. After you finish the audio tour return your headset and go back in without it. While the audio tour is fantastic, some aspects of the building are much more powerful when viewed in silence.
The book is always better. After my visit I became a bit of an Alcatraz geek. I recommend Alcatraz: A Definitive History by Michael Essinger. Read it after your visit. It breathes life into Alcatraz in a way that an audio tour alone cannot.
San Francisco Giants ball game.
Even if you aren't a baseball fan, there is nothing like taking in a ball game while looking out at the sunset over the water. While a day game would be warmer, AT&T Park really is built for night games.
Make it can't miss:
Bring a jacket. It gets chilly on the water once the sun goes down. Being from the north, I thought the toques were a bit much, but the locals didn't seem to agree.
Try the house 'delicacy'. Though I have never heard of it before, garlic butter smothered fries is the most popular item on the menu. The overwhelming smell completely envelops the stadium. The best way to deal with it is to join in and grab some.
Cartoon Art Museum
The Cartoon Art Museum is home to over 6,000 pieces of original cartoon and animation art. They host book signings, lectures, cartooning classes and workshops. Walking through the gallery is like walking into a time machine. These works are an amazing reflection of the politics and values of the time they were created. If you look closely you can see the artist's changes and errors hidden under layers of white paint and paper patches.
Make it can't miss:
Be sure to visit the gift shop. There are lots of unique gifts for the difficult to buy for.
Sundays are jam packed. There seems to be an event (or three) almost every Sunday. The parent and child cartooning class is the perfect opportunity for you and your kids to make more than memories on your trip. Check the website for a list of upcoming workshops.
Visit with the seal lions
San Francisco Bay is home to thousands of sea lions, many of which sun themselves daily on platforms just off of Pier 39. Who would have thought lounging sea lions would be this entertaining? They even have their own webcam, so you can see check in to see how active they are and just how many other sea lion admirers you will have to contend with.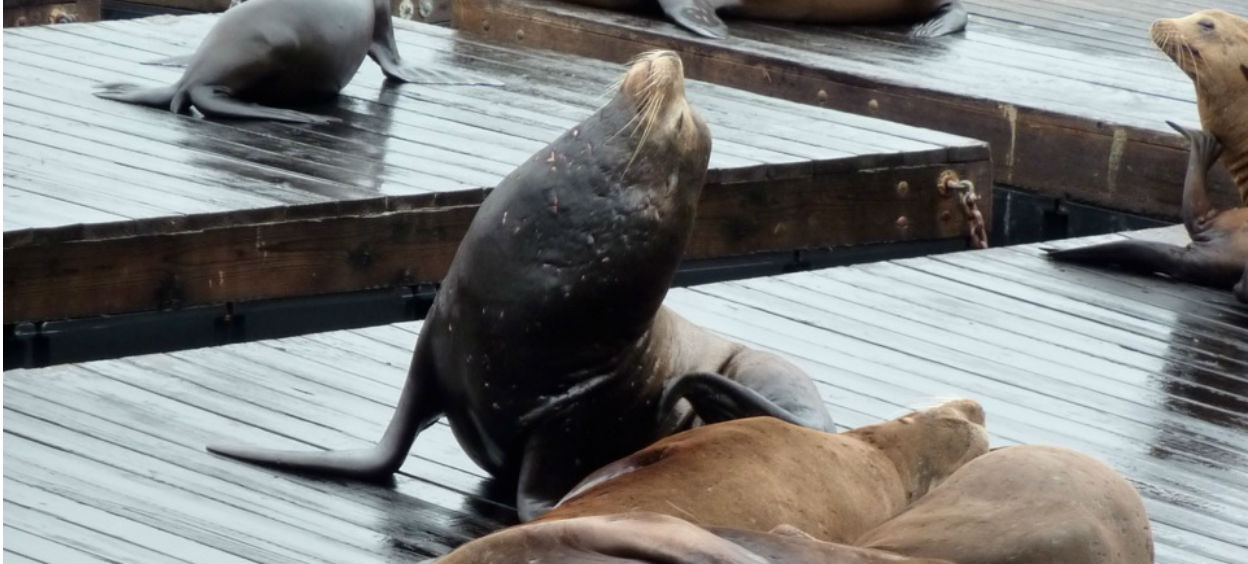 Make it can't miss:
Start your morning with a coffee and sour dough toast from Boudin's Bakery and walk down pier 39 for an unobstructed, tourist-free view of the sea lions, Alcatraz and the Golden Gate bridge.
View the Painted Ladies
This row of Victorian Homes, dubbed the Painted Ladies, has been made famous through its appearances in countless television shows (Full House) and movies (Mrs Doubtfire).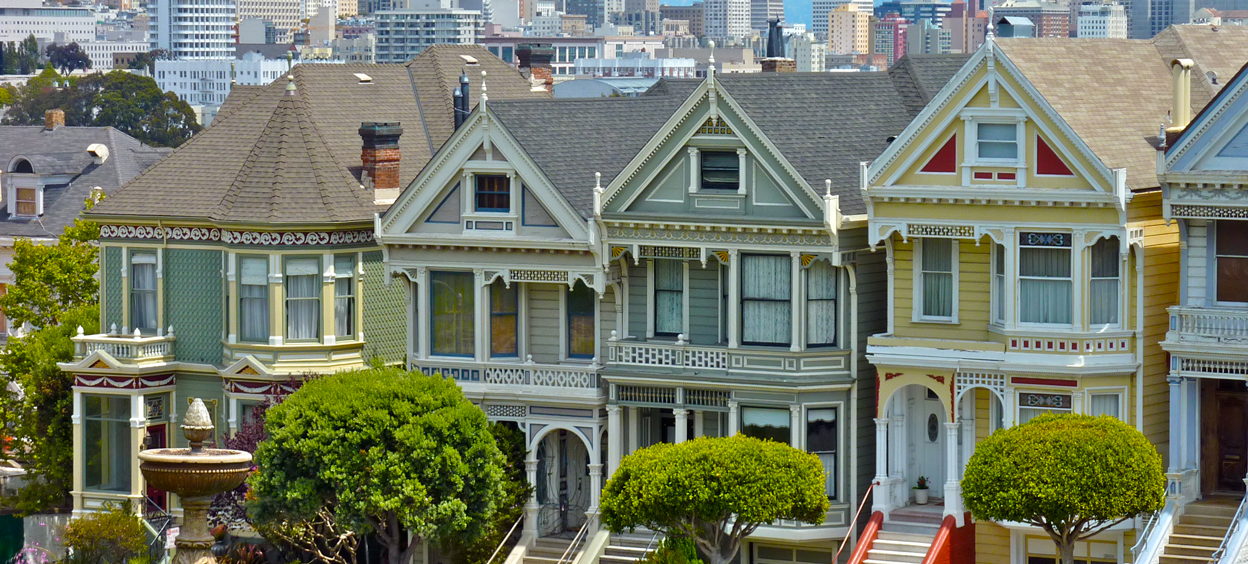 Make it can't miss:
Bring your camera. This is one of the best photo backdrops in the city. The bright colours of the houses and the amazing city views make it easy to get some fantastic pictures. Bring a lunch and have a picnic in Alamo Square Park, across the street.
Play 'Spot the differences'. If you're looking for something for the kids to do over lunch, pick up a couple of postcards of the 'Ladies' before you visit. Spot the differences between them and the houses. Don't be surprised if your view doesn't match the postcards. Some of these ladies have had some (Photoshop) work done!
Grace Cathedral
Grace Cathedral is an amazing combination of the traditional and the contemporary. Grace Cathedral houses several mosaics, a replica of Ghiberti's Gates of Paradise, two labyrinths, and one of Keith Haring's last public works, the AIDS Chapel altarpiece.
Make it can't miss:
Hate missing your exercise while on vacation? Grace offers 'Yoga on the Labyrinth' every Tuesday at 6:15
The cable cars are the perfect way to travel to Grace Cathedral. Any of the city's three cable car routes will bring you right to the front doors.
Clarion Alley
Located between Mission and Valencia Streets, Clarion Alley is home to an intense array of murals, covering every available surface. In this dog-eat-dog environment only the best survive. Bring your camera; you'll take a lot of shots in here.
Make it can't miss:
The Mission district is home to some excellent Mexican food.  After viewing the murals head to La Taqueria  (2889 Mission, at 25th Street) for an authentic 'Mission style' Burrito.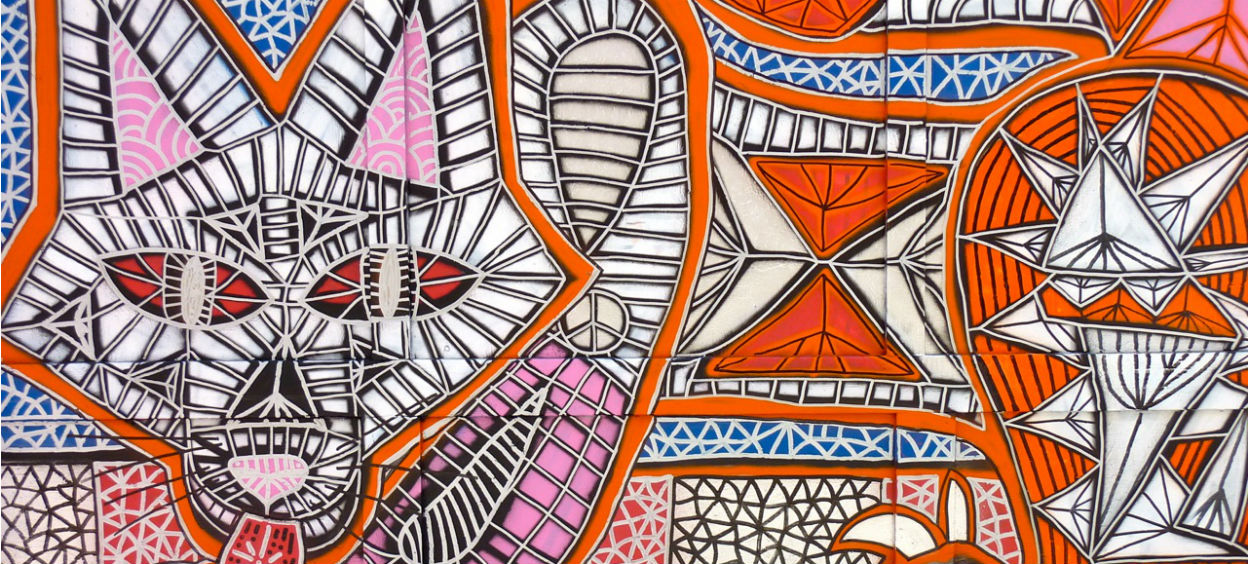 Runners up
MOMA San Francisco
Normally that would be near the top of my list. It's a first class facility with world class exhibits. Unfortunately it is closed for renovations until 2016. Exhibitions are still being held in alternate locations.
Musée Mécanique 
Is one of the world's largest (over 200) privately owned collections of coin-operated mechanical musical instruments and antique arcade machines in their original working condition. They're, in a word, creepy. Take some close up shots of the creatures in these strange and wonderful contraptions. All are in working order and can be played. Your kids will love it.